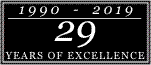 TABLE OF CONTENTS



How to Order Custom Made Screen Doors

If you would like to discuss your project, receive a quote for our custom mahogany screen-storm doors or place an order you can either:

Call or fax us at 330-297-1313 (Our normal business hours are Monday - Friday, 8 AM to 5 PM Eastern)

If you have toured our website and have a good idea of what you want, you can submit a Request for Quote, which will guide you through the information we need to produce an itemized quote for custom screen-storm doors and a bottom line for you. At any time in the future when you contact us regarding your project, refer to your quote and we will be able to quickly access it, review or modify it and, when you are ready, convert it to an order with a deposit.

E-mail us at info@touchstonewoodworks.com

Send us some good, old-fashioned snail mail:

Touchstone Woodworks
PO Box 112
Dept W
Ravenna, Ohio 44266

Any or all of the above

---

Additional Ordering Information

The internet is a wonderful medium for making information accessible, but we do not see it as a substitute for good, old-fashioned human contact when it comes to the ordering process and customer service. This is a significant investment for a product that is somewhat complicated to order, but we have a lot of expertise in this area and we are happy to assist and guide you through the process.

Pictures of your entry door and your home are always helpful to us, especially if you would like us to make some suggestions to you regarding screen door style and hardware. You can snail mail or e-mail these to us.

---

Because of their size, our screen doors ship motor freight. The charges are prepaid and added to your order. Due to minimum freight charges, the cost of shipping two doors is roughly the same as for one. Motor freight is a new and different experience for most of our residential customers who are familiar with small package carriers like UPS and, unlike them, requires that you assume an active role.

Your costs will vary depending on what services you require. The base rate applies to a standard commercial delivery to the loading dock of a business. Additional services for which you could be charged include residential delivery (to your curb), lift gate delivery, and redelivery (no one there to receive it the first time). Regardless of where it is delivered, someone must be there to inspect, sign for and pay for the freight. We will advise you prior to shipping.

Shipping to a business or picking up at the freight terminal are the most economical choices, avoiding the extra services, costs and logistics associated with a residential delivery. A home business would probably be considered a non-commercial delivery. When we prepare a quote, it will include shipping charges. You may also come to the shop by appointment to pick up your order.

---

Most orders for custom screen-storm doors are ready to deliver in four to six weeks, but lead time will vary depending on our backlog at the time of order. Lead times may be longer when orders peak in the spring and fall. When your order is scheduled to ship, we will notify you and provide detailed receiving instructions. If you are in a rush and want to expedite the process, the first step is for us to generate a quote to you. You can then make a deposit to reserve a spot in our production schedule. We only need approximate door sizes to generate a quote. We will include detailed measuring instructions with your quote and you can supply these after you make a deposit. If you would like a quote, you can call us at 330-297-1313 or click on the link below to submit your request via the internet and we will email you an itemized quote.